DESCRIPTION
Join us at IMEU's 2018 Benefit Dinner Resilience & Resolve as we lift up our stories of resilience against all odds and our enduring connection to home. We will celebrate the growth we have forged together and renew our commitment to achieving Palestinian rights in our time. It will be an unforgettable night, and we hope to see you there!
HONORING
Human rights attorney and professor, Noura Erakat and award-winning journalist and cofounder of The Intercept, Glenn Greenwald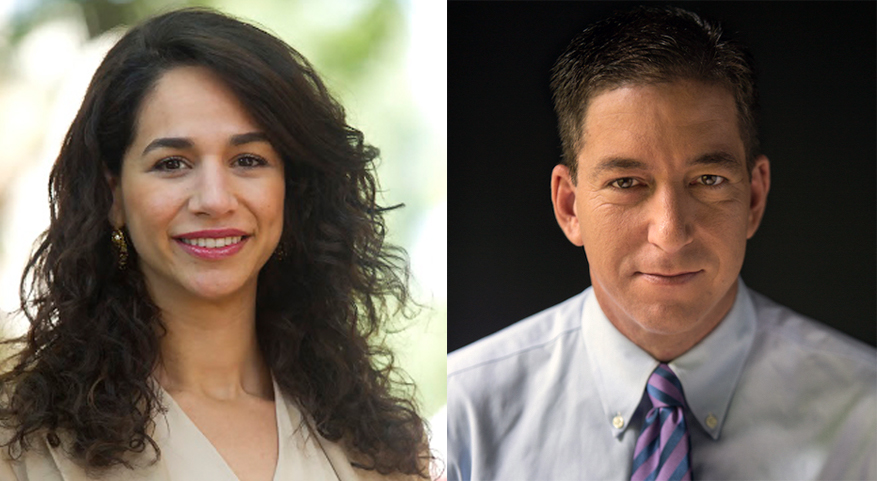 HOSTS
Khaldoun & Amy Baghdadi
George & Jaleh Bisharat
Sam & Kathy Jadallah
ABOUT IMEU
IMEU is an independent media organization exclusively focused on working with major US journalists to bring Palestinian voices into mainstream US media.

We're making quantifiable strides in shifting US public opinion and growing support for Palestinian rights.
For more: imeu.org • Facebook • Twitter • Instagram
ADDITIONAL INFORMATION
What is the dress code for this event?
Business Festive
What if I don't want to purchase my tickets online?
To pay by check, please make payable to:
IMEU
2913 El Camino Real, #436
Tustin, CA 92782
I am unable to attend the event. Can I still contribute to the IMEU's work?

Yes! You may visit the IMEU donation page to make your contribution.
What if I have more questions regarding tickets and registration?
For more information or questions, please contact This email address is being protected from spambots. You need JavaScript enabled to view it. or 718-514-2080.
Who may I contact regarding advertising opportunities?
To advertise in the evening's tribute journal — distributed to all guests, speakers and honorees — please contact Elissar Khalek at This email address is being protected from spambots. You need JavaScript enabled to view it..